The Bands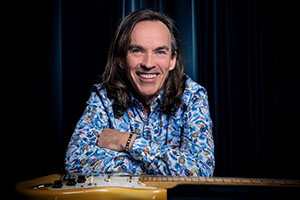 Born and raised in South Bend, Indiana, Southside Denny is an American born Chicago style blues-rocker with eleven albums to his credit. He began growing his reputation in the early 1980s is often associated with and seen regularly on stage with many of his Chicago musical heroes and influences such as Luther Allison, Sugar Blue, and Pinetop Perkins. Denny performed as an opening act for these and many other stellar acts such as Ray Charles, Lonnie Mack, Buddy Guy, Albert Collins, and what resembles a who's who list of Chicago blues acts. He also answered the call to share the stage with many legendary rockers such as John Fogerty, Edgar Winter, BTO, and Styxx.
In 1984 he and his band, Southside Denny and the Skintones scored a regional hit with a protest song called 'Ethanol Stinks'. Before disbanding in 1989 the trio recorded two albums, including one with Sugar Blue on the harp. They also played blues club circuits throughout several Midwestern states and into the Canadian provinces of Ontario, Saskatchewan, and Alberta.
In the 1990's he had earned a regular spot at the prestigious Buddy Guy's Legends in Chicago. During that time, Denny's music was referred to as sounding somewhere between Buddy Guy and Johnny Winter. His style is now one of his own, concocted of rapid-fire melodic, soulful playing and lots of open-tuning-slide guitars. His talents as both a guitarist and singer are recognized by fans and fellow musicians alike.
In 1999 Denny was chosen as the 2nd recipient of the Ole Harv Award for lifetime promotion of blues music in the Michiana area. A year later he represented his home state of Indiana in the International Blues Challenge in Memphis and captured third place at the Montréal Grand Prix de la Guitare. He has performed at the International Festival du Jazz de Montréal, International Festival du blues de Mont Tremblant, Trois Rivières en Blues, l'October blues, Blues de Farnham, Lachute en Blues and many more.
---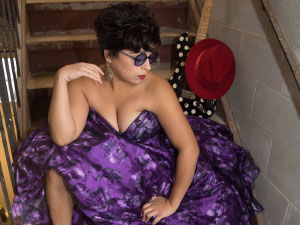 ---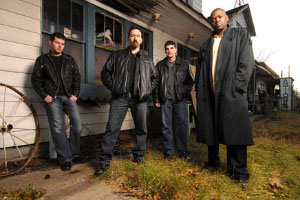 Howard & the White Boys formed in 1988 and began jamming together just for fun, but their fast-growing popularity soon convinced them they could make a career of it. After only a few months, they got their first big break by opening for B.B. King. Their reputation grew in Chicago and they began performing with the biggest names in blues: Koko Taylor, Otis Rush, Albert King, Junior Wells, Lonnie Brooks, Luther Allison, Bo Diddley, and Chuck Berry.
Between 1994 and 1997, the group made two highly acclaimed recordings, Strung Out On The Blues and Guess Who's Coming To Dinner?, for Los Angeles based Mighty Tiger Records. They began traveling extensively across the United States and their growing popularity captured the attention of Philadelphia based Evidence Records. The Big $core was the first of three successful discs released by Evidence, and the band wasted no time in promoting it via the first of many trips to European countries such as Belgium, France, Italy, Holland, Switzerland, Norway, Germany, Luxembourg, Lithuania, and England. Riding the ever-growing wave of popularity both at home and abroad, the group then released a well-received live CD for Evidence entitled Live At Chord On Blues. In 2007, Evidence released the critically acclaimed Made in Chicago which showcased the group's versatility and encompassed the funk, R & B, and rock styles that have become Howard & the White Boys trademarks.
---